Collectors Edition Vault Interior Configuration Options
MERIK Collectors Edition Vaults have been constructed in a variety of styles and sizes to accommodate space and design requirements for your most valued possessions that require secure storage. 
We have many interior configurations to choose from. Select a standard configuration that meets your requirements or call us and we can build a Collectors Edition Vault to almost any configuration you require.
Drawer Front Hardwood Finishes 
MERIK Collectors Edition Jewelry Vaults feature handcrafted jewelry chests available in a variety of premium high gloss painted finishes or with hand-selected hardwood drawer fronts finished to your needs. 
Your Choice of Drawer Knobs or Pulls
Inner Drawer Liner Fabric and Color
The drawer interiors are lined in your choice of either black or ivory velvet... or black or ivory Ultrasuede®  that won't damage even your most fragile jewelry.
Soft-close Ball Bearing Drawer Slides
All jewelry chest drawers are constructed with soft-close ball bearing drawer slides to prevent your drawers from slamming shut.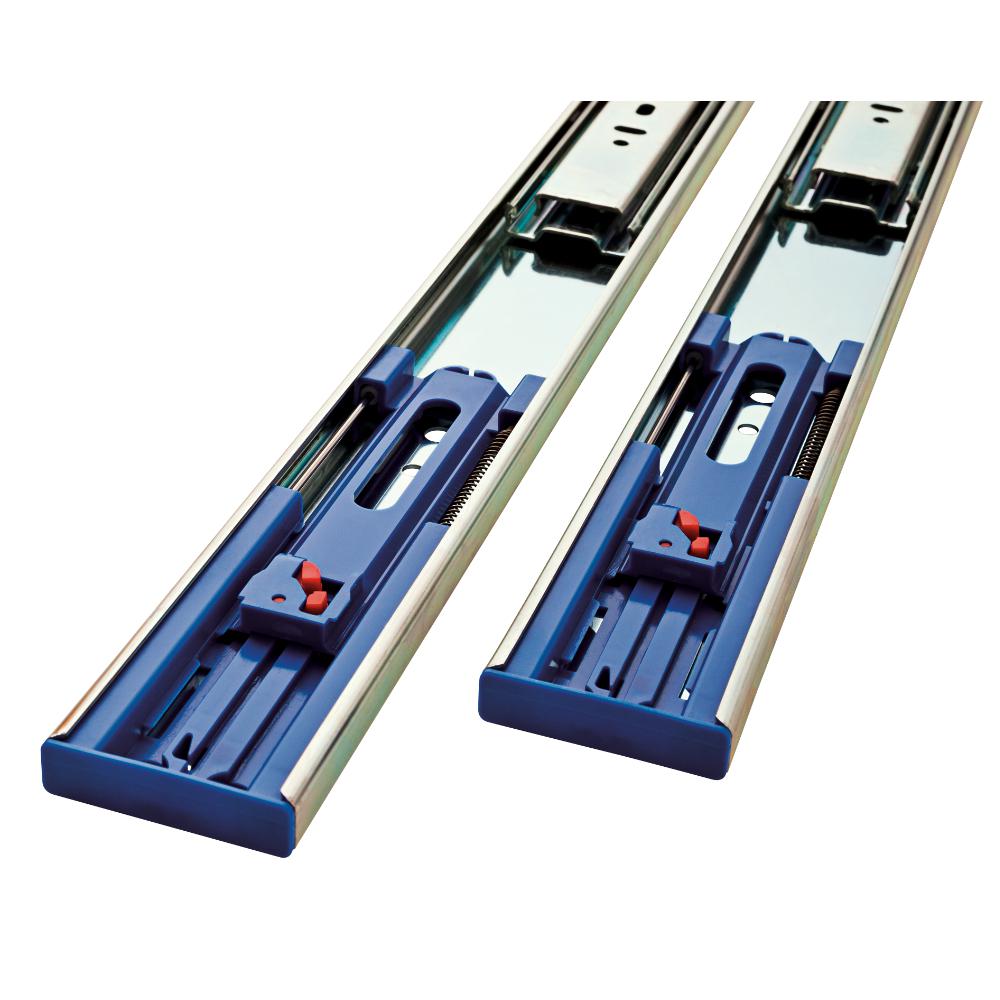 Modular Shelves 
Collectors Edition Vaults have shelves that are all modular in design to allow you to easily adjust each shelf height. One can store such items as coin collections, precious metals, birth certificates, important documents such as passports, stocks and bonds, deeds, contracts, insurance policies, laptops, computer drives, memory sticks, and most any type of collectible items you wish. Both the top and bottom of all shelves are covered with Velcro friendly carpet, allowing you to attach holsters to the underside of the shelves for quick access to your handguns, if required.
Watchwinders
Our watchwinders are available in blocks of 4 across. They are quality devices used to keep automatic watches running when not worn. Automatic watches operate on the principle of winding themselves using a moving weight inside the watches. Note: Watchwinders will work with Seiko Kinetic mechanisms, and similar movements... but are useless, and not needed, with battery-operated quartz watches.  
 A Safe within a Safe
Should you wish to have a hi-security safe constructed within your Collectors Edition Vault you will find that the "Safe within your Vault" is constructed with:
• "B" Rated Burglary Construction Standards
• Total Door Thickness: 3″
• Massive ½" thick solid steel exterior door plate
• U.L. listed Group II, key changeable combination lock standard
• 3-way locking bolt work with Bolt Detent System
• 1-1/4″ Chrome Plated Bolts
• Auxiliary spring-loaded relocking device.
• Reinforced Internal Door Jambs on all four sides
• Adjustable, Removable shelves
Additionally, the hi-security safe is continuously welded to the inner steel security liner of the main safe and finished to your color requirements... easily coordinated with the interior cabinetry finishes. Mechanical Dials (as illustrated below) or numerous Electronic Lock options are also available. 
The "safes within the vault" are available in the following sizes:
  Exterior Size               Interior Size 
               (height  x  width  x  depth)
 18" x 18" x 18"      17-3/4" x 17-3/4" x 17-3/4"
 18" x 32" x 18"      17-3/4" x 31-3/4" x 17-3/4"
 24" x 32" x 18"      23-3/4" x 31-3/4" x 17-3/4"
Call us to assist you in designing your own Collectors Vault or select any one of the interior configurations that best suits your needs. 
Please Note: Various gun configurations, scopes, and grips can result in variances in the estimated gun capacities. Additionally, many people fail to consider their future needs. Collections may grow and your secured storage needs may change. For that reason, try to anticipate your future space requirements. If you haven't already done so you may even wish to consider a Collectors Vault at least one size larger.
For additional info regarding items stored in safes and vaults please click here.